From January 1, 2014, the price of a 12kg cooking gas cylinder has dropped to as low as VND43,000 compared to before.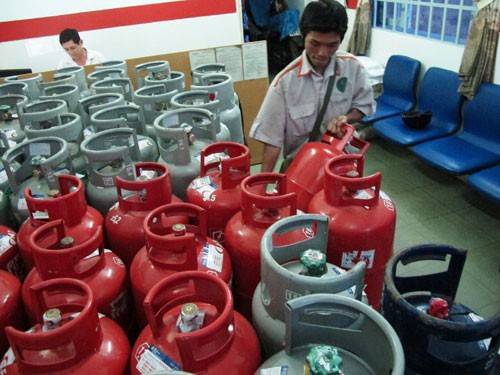 (Photo: Phunuonline)
Vietnamese gas suppliers said that falling gas price is due followed by the global gas prices. Gas is being sold internationally at US$1,015 per ton in January 2014, down US$147.5 per ton compared to last month.  

Currently, the local gas price is dependent upon the global.

Gas hike last month attributed to surge of consumer commodities. Gas suppliers said that there has been a lower purchase power by 25-30 percent in December when the gas price hiked by VND80,000 setting a new record price of nearly VND500,000 a 12 kg cylinder or even VND520,000 a 12 kg cylinder.