Retail petrol prices continued reducing the fourth consecutive time and the 11th time this year on December 3 as per instruction by the Ministry of Industry and Trade and the Ministry of Finance.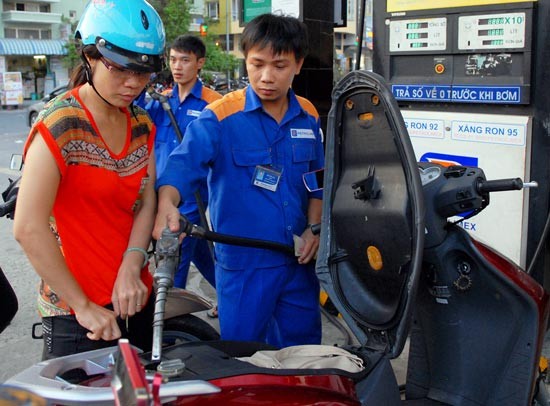 A filling station in Phan Xich Long Street, Phu Nhuan District, HCMC (Photo: SGGP)
Since 3 p.m, the price was cut VND258 a liter of Ron 92 and ethanol gasoline E5 to VND16,796 and VND16,301.
Diesel price dropped VND283 a liter to VND13,230, kerosene reduced VND446 to VND12,201 a liter and mazut price slid VND384 to VND9,104 a kilogram.
 
On the same day, Vietnam National Petroleum Group posted the new prices of Ron 92 and E5 gasoline at VND16,790 and VND16,300 a liter.
 
Diesel price was lowered to be equal to the ceiling price of the ministries. Kerosene and mazut are now priced at VND12,200 and VND9,100 a liter respectively.