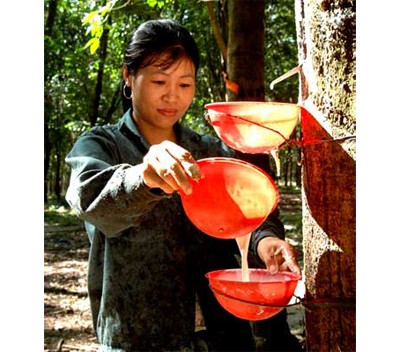 A worker collects rubber sap.
Rubber prices rose to a year's high as output by leading exporters, including Thailand and Malaysia, declined due to bad weather.
Meanwhile, the demand for rubber in Europe, the US, China, and Japan has continued to recover along with their economy.
According to the Vietnam Rubber Association, the prices were at VND44-46 million a ton (US$2,315 - $2,421).
Vietnam exported 539,000 tons worth $823 million in the first ten months of 2009. At these prices, export revenues are expected to top $1 billion this year.