Deputy Prime Minister Vu Van Ninh on Monday sent a dispatch praising some ministries and state-owned economic groups and corporations for well implementing the Prime Minister's instruction on management cost saving and cost price reduction in 2013.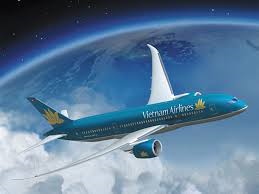 Vietnam Airlines is one of the companies that were praised for cost savings by the Government.
The commended Ministries include Finance, Industry and Trade, National Defense, Transport and Construction.
The mobile network operator Viettel Group, the Vietnam National Oil and Gas Group, the Vietnam National Chemical Group, the national flag carrier Vietnam Airlines, the Vietnam Cement Industry Corporation, and the State Capital Investment Corporation were praised for their achievements in the program.
Deputy Prime Minister Ninh instructed the groups and corporations to take the initiative in building annual production and trading plans and cost saving measures from now on. They will have to report their results by year-end.