The 4th Green Consumption Month has been launched by the Saigon Union of Trading Co-operatives (Saigon Co.opMart).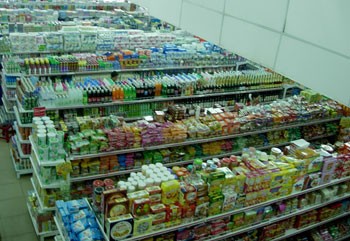 Saigon Co.op Mart offers 50 percent discount on over 2,000 products. (Photo:KK)
Accordingly, Saigon Co.opMart will offer thousands of gifts to consumers and 50 percent discount on more than 2,000 products during this period.
The program aims to raise people's awareness of environment protection and increasing consumption of green products; as well as encouraging enterprises to improve quality of goods and services to attract more customers.