Hanoi and Ho Chi Minh City, two major cities of Vietnam, are listed among the top 10 most dynamic cities, according o the JLL's fourth annual City Momentum Index (CMI).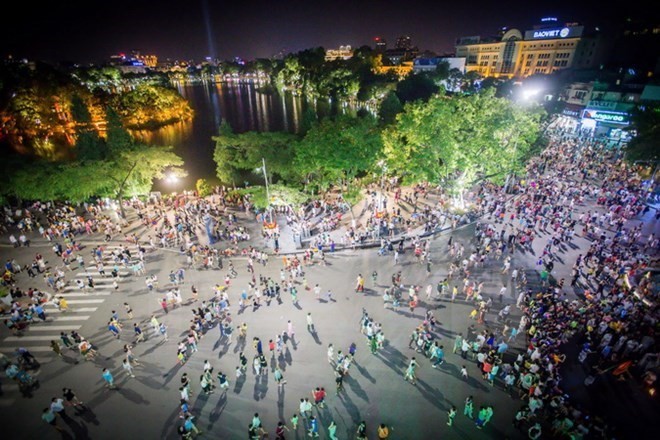 Hoan Kiem Lake in downtown Hanoi by night (Source: VNA)
The report was released at the World Economic Forum earlier this week.
JLL is a financial and professional services firm specializing in commercial real estate services and investment management.
HCM City ranks second while Hanoi is in 8th place. The two are "high potential" cities as they have low costs and rapid consumer market expansion. The cities also actively continue in attracting capital from foreign investors betting on their transition from low-wage manufacturing to high-value activities.
HCM City was reported to have attracted 3.7 billion USD in foreign investment in 2016, bringing the total to almost 41 billion USD.
Meanwhile, the capital city absorbed 445 new projects with registered capital of 2.8 billion USD last year.
Other cities in the top 10 include Bangalore and Hyderabad in India; Silicon Valley, Boston and Austin in the US; Shanghai in China, London in the UK and Nairobi of Kenya.