Ho Chi Minh City export turnover in 2012 increased by 7.36 percent since last year, to touch US$30.25 billion, said Huynh Khanh Hiep, deputy director of the Department of Industry and Trade, at a meeting on December 11 to review the present export status and to plan for 2013.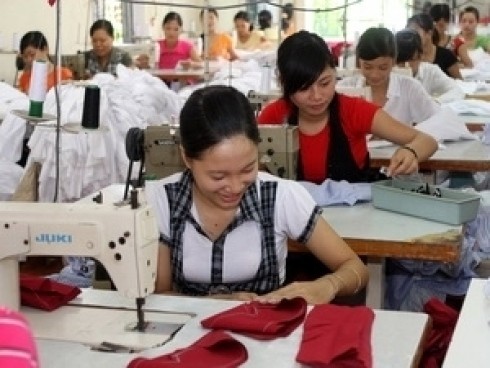 Textile and garment is one of five export items that earn mroe than one billion dollars for the City
The meeting was presided over by Nguyen Thi Hong, deputy chairwoman of the City People's Committee.
Foreign invested sector registered an export value of $8.8 billion, a year-on-year increase of 14.87 percent and the state-owned sector reported an export turnover of $21.45 billion, an increase of 4.56 percent.
Five export items saw a rise in turnover of more than one billion dollars, namely, textile and garment, leather products, electronics, rice, shoes and cashew.
Production of some items was sufficiently increased to earn more dollars for the country, such as rice, coffee, cashew and seafood.
18,000 enterprises increased their export markets in 2012 and export products from the City reached 228 nations and territories, of which four are new markets.
The deputy chairwoman said that despite facing many difficulties and challenges this year, enterprises have sought new markets and increased their export turnover to bring dollars for the City.
She is now working with the Department of Industry and Trade and related agencies to review past achievements and fulfill future challenges and goals. The department has been asked to prepare a report and send to the People's Committee by next week.