Milk producers in Ho Chi Minh City have announced a hike in dairy products from March.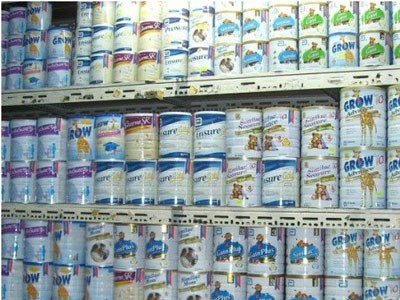 Abbott's dairy products
Prices of 'Abbott' and 'Dutch Lady' brands will rise from March, and so will  price of baby formula products for children under six.
Price of domestically made milk will also hike from the middle of March. Milk producers claim that price of raw material and workforce has gone up which now has to be adjusted on the retail price of dairy products.
Agents have been informed on the new price adjustment of 10 percent from March 18.
Do Thai Vuong, director of Abbott Nutritional Vietnam, said the company will raise milk prices by 2-9 percent from March 1. For instance, a 400 gram can of Similac Mom will retail at VND205,000; a 900 gram Gain Plus IQ at VND474,000; and a 1.7 kilogram Pediasure at VND981,000.
On the other hand, Friseland Campina confirmed it will maintain price to support customers this time.
Prior to announcing any price adjustment on baby formula for children under six, businesses are now required by law to report the new prices to the Price Management Agency under the Ministry of Finance.