The eight provinces that form the Southern Key Economic Zone should benefit greatly from an investment fair in Ho Chi Minh City later this month.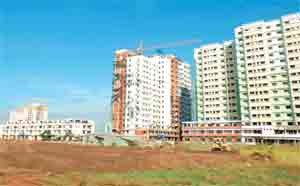 Ho Chi Minh City calls for the investment into a new modern urban center
Nearly two hundred companies in Viet Nam and other parts of Southeast Asia are booked to attend the Southern Key Economic Zone Investment Mart at the Reunification Palace on October 30-31.
Hosted by the HCMC People's Committee, the event will open up possibilities for cooperation in infrastructure creation and other investment for the benefit of Binh Duong, Dong Nai, Lam Dong, Long An, Binh Phuoc, Ba Ria Vung Tau and Tay Ninh provinces, and of course Ho Chi Minh City at the heart of the zone.
The fair has been meticulously planned since July, even down to the details of each display stand and the different investment possibilities in each province.
As part of this preparation, the HCMC Department of Planning and Investment and the HCMC Investment and Trade Promotion Center were told to prepare a list of investment projects that the city was keen on.
They were also given the task of advertising these projects and inviting foreign and Vietnamese companies to the fair.
The agenda for the event includes two seminars, one on Viet Nam's new investment law and the other on investment opportunities in the Southern Key Economic Zone.
These opportunities can be found in infrastructure, land development, manufacturing, engineering, high technology, medical services, tourism and the retail trade.
At the fair, there will be a special place for potential investors to meet with provincial officials, discuss the advertised projects, and hear about the national tax policies and investment forms.