Ho Chi Minh City's consumer price index (CPI) in September decreased slightly by 0.47 percent from August and 0.99 percent against the same month last year, the municipal Statistics Office announced on September 22.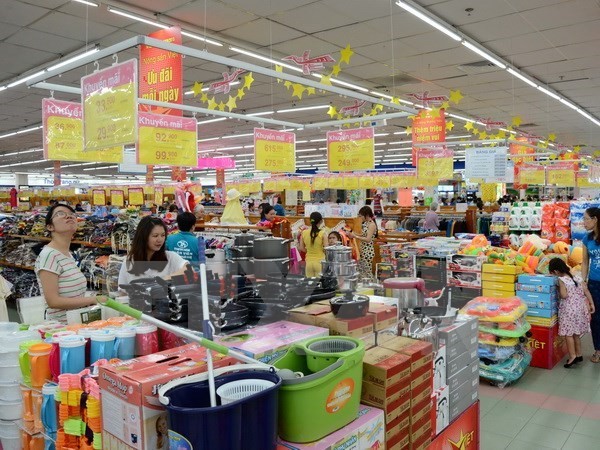 Illustrative image (Source: VNA)
Among the 11 main goods and service categories, six reported price falls with the sharpest decrease seen in the transport sector (3.48 percent), attributed to a drop in petrol prices during the month.
The others included housing, electricity, water, fuel and construction materials (0.83 percent); restaurant and catering services (0.25 percent); post and telecommunications (0.25 percent); culture and entertainment (0.07 percent); and garments, footwear and hats (0.01 percent).
On the contrary, the prices of other commodities and services, education, beverages and tobacco, and home appliances rose by 0.34 percent, 0.25 percent, 0.09 percent, and 0.02 percent month-on-month, respectively.
The medicine and health service category was the only one to report stable prices.
Gold and US dollar prices in September increased 3.68 percent and 3.12 percent, respectively, compared to those in August.
The September Hanoi index fell 0.1 percent against the previous month but was up 0.34 percent from the same period last year.