Hoa Phat Group has sent an official document to authorized agencies registering to replace Taiwanese investor Guang Lian Steel Vietnam Company and continue developing a half-done steel project in Dung Quat Economic Zone, the central province of Quang Ngai.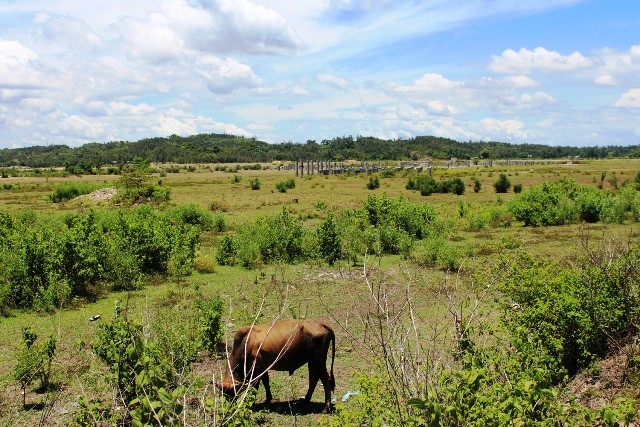 The site planned for Guang Liang Dung Quat Steel Plant in Quang Ngai province (Photo: SGGP)
The management board of Dung Quat Economic Zone has asked and waited for ministries and agencies' opinions about the proposal of Hoa Phat.
The Quang Ngai People's Committee revoked the investment certificate of the project for sluggish progress in June this year. The certificate was granted by the Ministry of Planning and Investment in 2006.
From 2006 to 2016, Guang Lian Steel Vietnam Company proposed to renew the investment certificate for five times because of continuous changes in the scale, capacity, capital and progress of the plant.
Still, it was unable to complete items in the first phase of the project as per the certificate.
The steel plant project has a total capital of $3 billion with a capacity of 4 million tons a year.
It is expected that the plant will bring a revenue of $2 billion a year, contribute VND4 trillion ($179.36 million) in the state budget a year and provide 8,000 jobs after being built and operating at its full capacity.
Because the plant is a big project and invested by a local company, the provincial authorities proposed the Government to permit tax and land incentives for the new investor, for instance rent exemption in 18 years.
Hoa Phat must pay VND203.5 billion ($9.12 million) which the province has spent on site clearance for the project. The amount will be deducted on rent as per regulations, it suggested.