According to the General Administration of Customs, as many as 5,727 cars were imported in March 2011, worth US$115.5 million.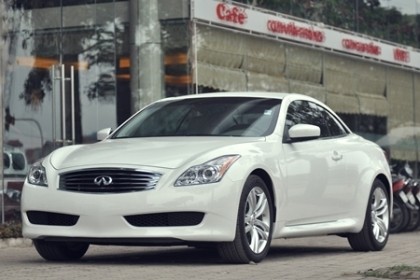 Infinity G37 imported to Vietnam in late March.(Photo:Dan tri)
Compared to last month, the car imports showed a 53.3% increase in volume and 92.3% in value.
 
During the first quarter of this year, Vietnamese companies imported a total 15,493 cars, an increase of 62.6% in volume. The import value was worth nearly $278 million, a 72% increase compared to the same period last year.
The Ministry of Finance has just issued a Circular No. 31, which cuts down import taxes from 83% to 77-80% and is applicable to certain types of vehicles from April 23. This move may further boost import of cars from late April onwards.
Meanwhile, the number of imported motorbikes in March was 5,815, worth $5.1 million, an increase of 92% in volume and 67.7% in value compared to the previous month.