The Union Cabinet of India has approved the Protocol amending the agreement on avoidance of double taxation and prevention of fiscal evasion for income taxes.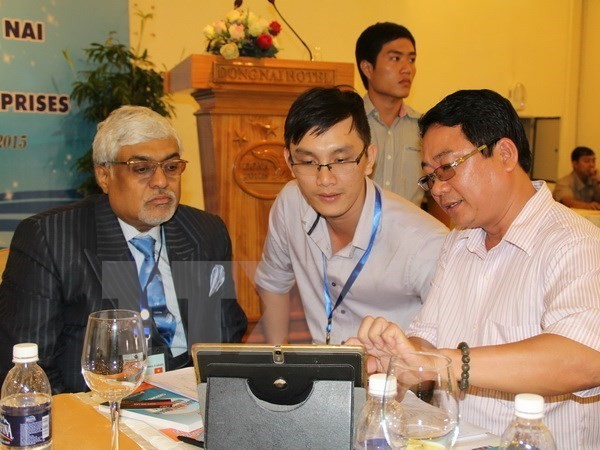 Vietnam, Indian businesses seek trade cooperation (Photo: VNA)
The Protocol provides internationally accepted standards for effective exchange of information on tax issues, including bank information, the Indian Government's Press Information Bureau said on October 7.
The protocol also stipulates that information on Indian citizens received from Vietnam can be shared with other law enforcement agencies with authorisation of the competent authorities of Vietnam and India.
The existing Double Taxation Avoidance Agreement (DTAA) between Ind ia and Vietnam was signed in 1994.
Both sides agreed to update the agreement's Article 27 on the "Exchange of Information" in line with international standards and supplement a new article on "Assistance in the Col lection of Taxes. The amending protocol was issued for the purpose.-VNA