The Ministry of Industry and Trade yesterday announced that India had officially removed an early March import ban on six farm produce from Vietnam including coffee bean, bamboo and bamboo toothpick, black pepper, cinnamon, bean and dragon fruits.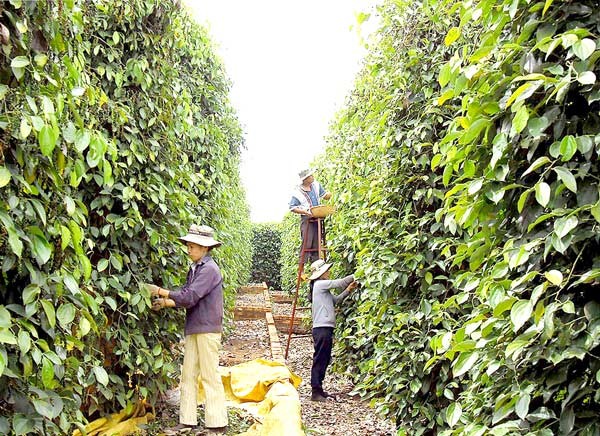 Farmeres harvest pepper in Bu Gia Map district, Binh Phuoc province (Photo: SGGP)
Previously, the Indian Embassy in Hanoi said that Vietnamese authorized agencies on March 20 informed India of abolishing a temporary import halt on some agricultural products from India.
The ministry also announced that it had made a decision to apply temporary anti-dumping measures on some H shaped steel products from China. The measure will be implemented under the form of additional import tariff with the highest rate of 36.33 percent and the lowest rate of 21.18 percent.
The decision was made after an investigation over a complaint by Posco SS Vina Company that the H shaped product's price has been dumped.