Tourism is the most effective way to increase the still negligible trade between India's northeastern region and Vietnam, an Indian official has said.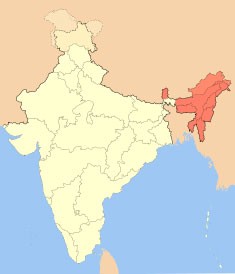 Position of the Northeastern region in India

"Northeast India and Vietnam, Laos, and Cambodia are so near, yet so far," Jarnail Singh, Secretary of the Ministry of Development of Northeastern Region said at a conference in Ho Chi Minh City February 15.

The three-day conference, the first of its kind in Vietnam, opened on Feb 12, 2009 and was organized by the ministry and the Indian Chamber of Commerce, bringing together government and business delegates from Southeast Asia and eight northeastern Indian states.

ASEAN North East India Investment and Trade Opportunities Summit came as part of India's "Look East policy" to build closer ties with Vietnam and Southeast Asia.

Mr. Singh said the conference focused on tourism as the key to increasing Indian-Vietnamese trade.

Thirteen tourism companies attending the conference showed interest in future cooperation.

Rajeev Singh, secretary general of the Indian Chamber of Commerce, said a key challenge to tourism and trade is the northeastern region's lack of "proper road connectivity" to Myanmar and the rest of Southeast Asia.

"[With good roads], transportation time and cost will be reduced by half and trade will go on," he said, adding India plans to "revive" the land and water routes that used to connect its northeastern region and traditional trading partners in Southeast Asia.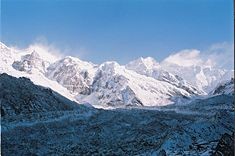 View of the Himalayas from Sikkim state of Northeastern region
Dhananjay Kumar, chairman of the Indian Business Chamber in Vietnam, said trade with ASEAN accounts for just 9 percent of India's overall trade, and with Vietnam, a mere 0.8 percent.

A lot of opportunities are thus to be seized, he added.

Jitendra Nath Misra, the Indian consul in HCMC, said the conference is just the first of India's "irreversible" search for business with Vietnam.

He said a delegation from the Indian Basic Chemicals, Pharmaceuticals and Cosmetics Export Promotion Council would visit HCMC this week, and another from the Cotton Textiles Export Promotion Council in March.