The Vietnam Association of Financial Investors (VAFI) yesterday proposed the Minister of Industry and Trade to sell all state-owned shares at Saigon Beer-Alcohol-Beverage Joint Stock Corporation (Sabeco) and Hanoi Beer, Alcohol and Beverage JSC (Habeco).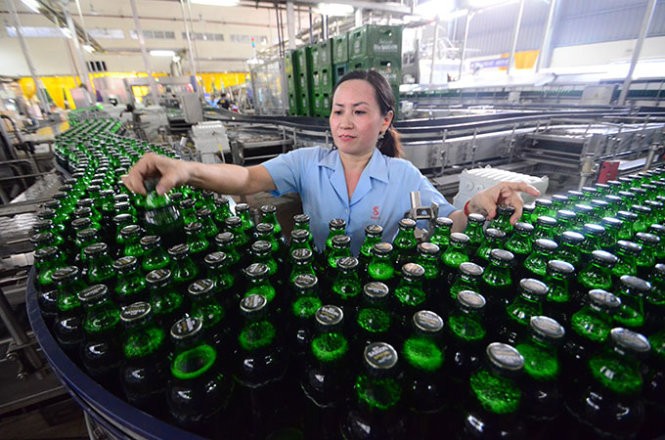 The file photo shows a production line at a plant of Saigon Beer who belongs to Sabeco
The share sale should be publicly auctioned at stock exchanges, which is expected to bring US$3 billion in budget revenue, VAFI added.
According to the association, at present the government still possesses nearly 90 percent and 82 percent of chartered capital at Sabeco and Habeco, which have been equitized for more than eight years.
In addition, the two companies' equitization projects specify that the equitization will be conducted in association with their listing on the stock market in accordance with the Government's policy. However both of them have postponed the listing for many times.

VAFI said that the listing will help improve the companies' business administration and product quality and develop the stock market.