Ho Chi Minh City Statistics Department yesterday reported that gas and petrol price reductions have affected goods and service prices in January dragging Consumer Price Index (CPI) down 0.48 percent over December.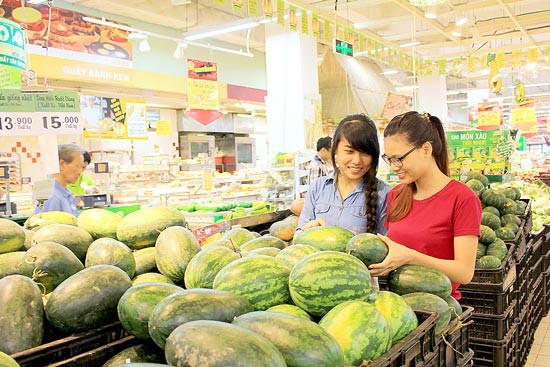 Customers choose watermelons at a supermarket in HCMC (Photo: SGGP)
Four out of the 11 commodity basket used for CPI calculation saw the index decrease. The most reduction was 4.8 percent in traffic group. Housing, electricity, water and fuel were down 1.5 percent. Post and telecommunications slid 0.16 percent and household appliances dropped 0.03 percent.
Price hike was recorded in food and restaurant services with 0.20 percent, beverage and cigarette went up 0.22 percent, and garment and hat increased 0.19 percent.
Education and medicine prices stayed stable.