With recent merge and acquisition deals in Vietnam, Thailand has become a merging name, besides two long term investors Japan and South Korea, who are also speeding up investment in the country.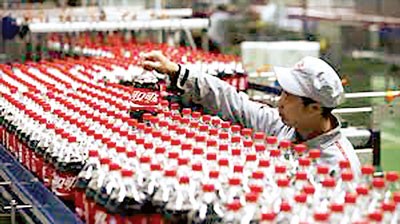 Production at a FDI company in Ho Chi Minh City (Photo: SGGP)
Japan was reported to be the largest foreign investors in Vietnam in 2012 and 2013.
According to the Vietnam's Department of Foreign Investment Department under the Ministry of Planning and Investment, Japan ranked third as of June this year with the total investment capital of US$800 million. This is a reduction over the same period last year amid the Yen devaluation.
However Japan is still leading in the number of FDI projects in Vietnam with over 2,300 projects worth US$35 billion.
Japan has so far invested in 18 out of 21 economic sectors in Vietnam. Of these, manufacturing and processing see first with US$30 billion, which is followed by real estate with US$ 1.4 billion and construction with US$ 1.05 billion.
The Japanese Commerce and Industry Department has recently revealed that 30 percent Japanese businesses who are investing abroad consider Vietnam as their first choice.
A survey by the Japan External Trade Organization shows that 70 percent of Japanese companies in Vietnam want to broaden their trading.
Meanwhile, the South Korea has always been listed the top five FDI investors in Vietnam in recent years.
In the first half this year, the South Korea took the lead in 41 countries and territories investing in Vietnam. The country's investment touched US$1.55 billion accounting for 23 percent of the total FDI capital in Vietnam.
At present, 3,300 South Korean companies are pouring their investment captial in Vietnam. Among them are Samsumg, LG and Lotte. They are employing over 500,000 workers and contribute in 30 percent Vietnam's export value.
Before the purchase of Metro Cash and Carry Vietnam by Berli Jucker (BJC) Group, Thailand businesses had carried out similar deals in the S-shaped nation.
Thailand had 333 FDI projects with US$6.46 billion by the end of last year, ranking tenth out of 101 countries and territories and second in ASEAN nations that are investing in Vietnam.