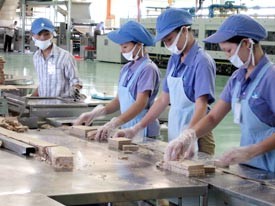 Vietnamese enterprises will learn more about environmental protection which partly affects their manufacturing industry
TSK Group, the Japanese leading company of environment protection engineering, announced its plans to invest in Viet Nam on July 19.
Chairman of the Viet Nam Chamber of Commerce and Industry (VCCI) Vu Tien Loc promises to help the TSK find new partners.
He also hopes to see the strong cooperation between Japan and Viet Nam in environmental protection.
The VCCI has built a sustainable development bureau in a bid to assist businesses in social responsibility and environment protection.