Seven Japan's leading agricultural groups in coordination with GK Organic Corporation organized an expo showcasing 700 agricultural supplies in Ho Chi Minh City on December 6.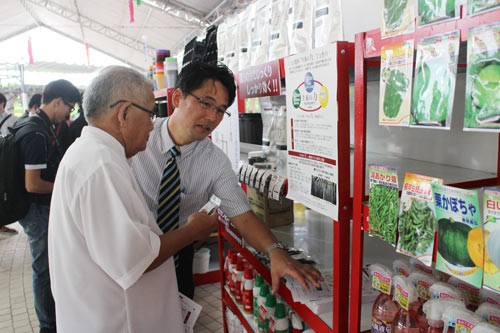 Seven Japanese groups introduce agricultural supplies in Vietnam at an expo in HCMC on December 6 (Photo: SGGP)
GK-Organic chairman Ngo Chanh said that the seven groups will introduce farm supplies and new technologies to assist farmers in making products meeting food hygiene standards.
At first, Japanese experts will build models for each region of Vietnam, take water and soil samples for analysis in Japan before advising which type of farm supplies should be used in each region to suit local conditions and bring the best effectiveness.
The seven groups are Hyponex, Hanagokoro, Menedael, Toyo Chuu, Watanabe Pipe, Hiep Phat and Iseki.