Korean Kumho Asiana Group will continue its expansion into Viet Nam with the construction of an automobile tire plant in the southern province of Binh Duong in late October, said Sun Jongsun, incoming general director of Kumho Tire Viet Nam Co.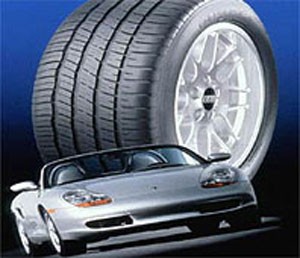 Kumho tire plant will open in March 2008
The US$380 million plant will be located in the My Phuoc Industrial Park and produce 3.1 million tires per year.
 
The plant is expected to open in March 2008 and produce an export turnover of over US$100 million in 2009.
Viet Nam will be the main consumer of Kumho tires though they will also be exported to other ASEAN countries, Europe and the U.S.
"Viet Nam's economic stability, vast workforce and geological resources make it an ideal place for manufacturing operations," said President and CEO of Kumho Tires Co. Sae Chul Oh.
Another Kumho representative elaborated that the workforce and raw materials so easily and inexpensively obtainable in Vietnam will provide Kumho a competitive edge.
"After this deal goes through, Kumho Tire's foundations will be further strengthened in Asia, allowing Kumho to become a global competitor," surmised Oh.
The Kumho Group has been present in Viet Nam for around a decade, with plans to also construct a US$223 million apartment, office and shopping complex venture with Saigon Tourist and the Ho Chi Minh City's District 1 Housing Development Company.