The loan agreement signing ceremony with aiming to supply of medical equipment for Chau Doc Regional General Hospital project in the Mekong Delta province of An Giang was held this morning in Ho Chi Minh City between Ministry of Finance of Vietnam and Kuwait Fund for Arab Economic Development.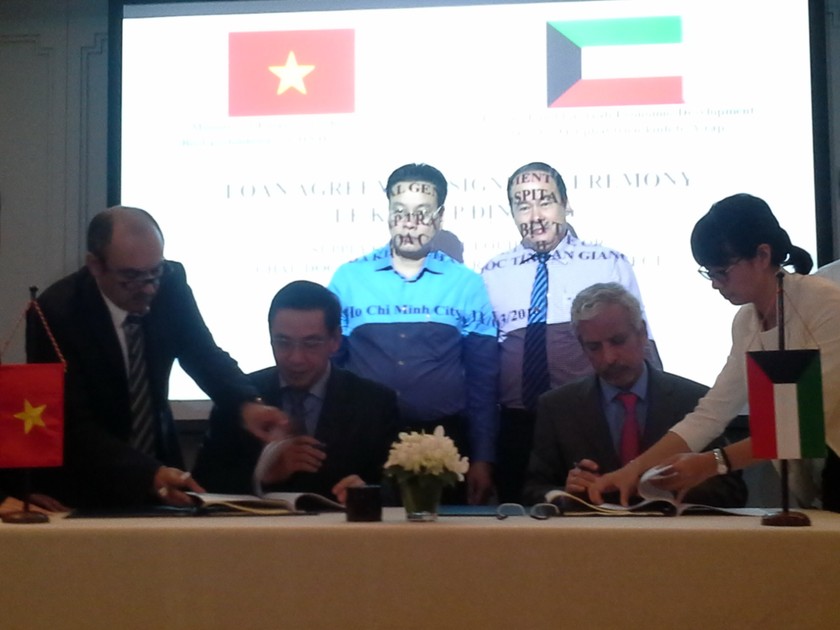 Deputy Director General of the Kuwait Fund Hesham Al-Wagayan and Deputy Minister of Finance Truong Chi Trung sign the loan agreement
Accordingly, the Kuwait Fund will give loans worth US$ 11.55 million (equivalent to VND 258,1 billion). The first project of medical care sector is to set up modern medical equipments for Chau Doc Hospital, aiming to improve health care to local people and neigboring residents.
Dressing the agreement signing ceremony, Deputy Minister of Finance Truong Chi Trung said the Kuwait Fund has loaned Vietnam US$ 159.45 million so far for 13 projects, focusing on rural infrastructure and transportation projects in disadvantaged provinces nationwide.
Some projects have been completed and put into operation effectively such as the Dau Tieng irrigational system in the Southern province of Tay Ninh, The Van Dinh irrigation system, the Dac Ta-Ngoc Linh road and Phu Thong –Khang Ninh road…
These loans have contributed to the localities' economic development, the national poverty reduction objectives and the improvement of people's living qualities.
Deputy Director General of the Kuwait Fund Hesham Al-Wagayan said in 1976 the Kuwait fund cooperated with Vietnam and so far Vietnam is among the best nations having good cooperation relationships with Kuwait.
"We hoped the two countries will continue to strengthen relations in upcoming times", added Hesham Al-Wagayan.
Attending the signing ceremony was Consul General of the State of Kuwait Mr. Omar Al-Qenaei; Vice chairman of People's Committee of the Mekong Delta province of An Giang and representatives from ministries and departments…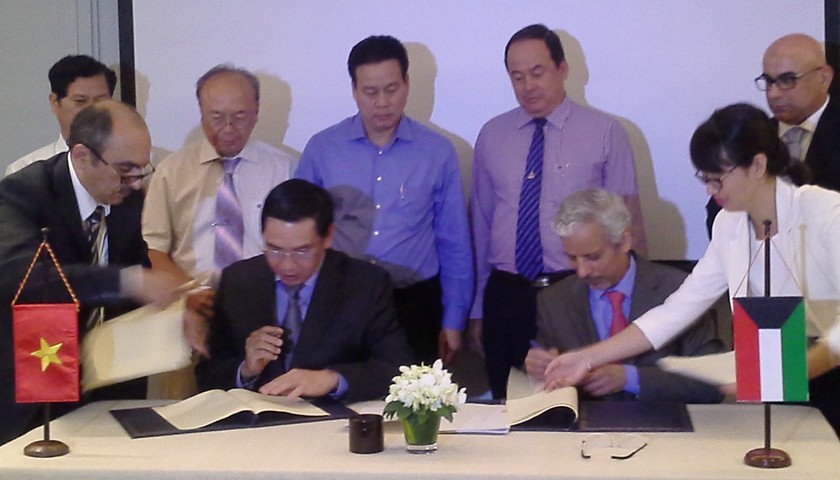 At the signing ceremony