Local authorities nationwide are now determined to revoke Foreign Direct Investment (FDI) projects that are running far behind schedule, and offering projects to other more capable enterprises.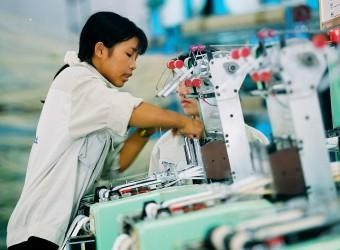 File photo
A representative at the Ministry of Planning and Investment said that foreign direct investment in Vietnam has entered a new phase which is witnessing many basic changes. Authorities are now not encouraging labour intensive projects or ones that cause environmental pollution. While slow moving projects or those running behind schedule will be done away with entirely.
In 2011, the People's Committee of Lang Son Province revoked the licence of five FDI projects due to business violations. 16 FDI projects registered a total capital of US$47,64 million were cancelled in Bac Ninh Province, because of constant delays.
Bac Giang Province authorities also penalised two foreign companies about VND102.5 million ($4,880) and revoked licences of 12 FDI projects for the same above reasons.
The central province of Quang Nam asked investors of eight FDI projects with registered capital of $104.7 million to leave the province.
The list of FDI projects revoked has lengthened. In 2011, Ba Ria-Vung Tau provincial authorities announced their intention to revoke 11 FDI projects. The province has also decided to revoke the licence for the $1.3 billion The Gioi Ky Dieu Park project (Wonderful World) registered by the US Good Choice Group.
Binh Duong Province also revoked 12 FDI projects with registered capital of $35.5 million.
In addition, many provinces and cities have been requested to check on the bigger FDI projects, which use large areas of land and operate in a slow-paced manner in implementing the projects.
Do Nhat Hoang, head of the Foreign Investment Agency said that investors who were incapable of showing results must leave the market for more capable investors. This is the right time to take actions to make the investment environment healthier in the country, he added.