The logistics sector has been the weakest phase in the export of farm produce such as fruits, catfish, pepper, tuna and tea, according to delegates at a seminar hosted by the Trade Promotion Department under the Ministry of Industry and Trade in HCMC.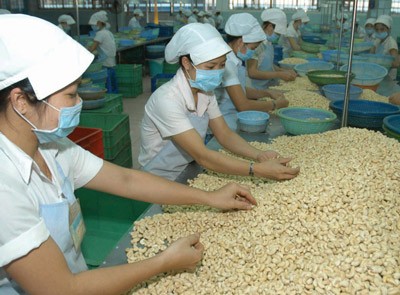 Cashew nut processing for export (Photo: SGGP)
Export activities in Vietnam as well as local and international trade have been developing, leading to increasing demand of logistics. Businesses should improve their awareness of the service to improve export competitiveness, they said.
A synchronous supply chain should be built to bring more efficiency in production and trading as it plays an important role in growth model reform and the economy's restructuring, they added.
The Vietnam Logistics Research and Development Institute has proposed exporters to contact and negotiate with the service's potential providers to build a transport plan suitable with their financial and production activities.