The Southern Power Corporation under the Electricity of Vietnam (EVN SPC) will begin construction on the country's longest sea-crossing cable line in the southern province of Kien Giang on September 4, announced the EVN on September 3.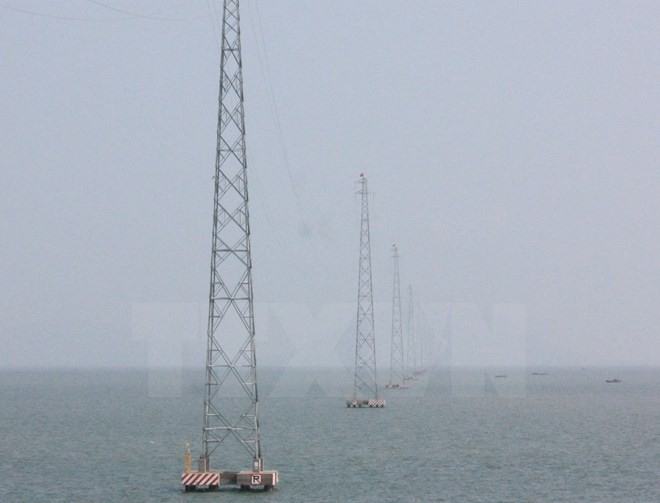 (Photo: VNA)
The 110-kV cable line, as part of a project to supply power from the national grid to the commune island of Lai Son, has a total length of 43.9 kilometres and a transmission capacity of 70 MVA. The portion of the sea-crossing power cable above water is 24.5 kilometres long.
Additionally, a 110-kV transformer station with capacity of 50 MVA will be built on the island under the project.
The project is capable of supplying hundreds of millions of kWh of electricity per year and is expected to benefit about 1,900 households living in the island by April next year.
Since August 2014, the EVN SPC has implemented a project worth VND 1.6 trillion (about US$ 72 million) to supply power to 6,800 households in seven islands of Kien Giang.
So far, only the Phu Quoc island district and Hon Tre island commune in Kien Hai district have been connected to the national grid by the 56km Ha Tien-Phu Quoc 110kV undersea cable route and the 13km Tho Son-Hon Tre sea-crossing cable line.