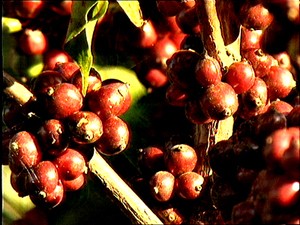 250,000 hectares of coffee trees in Vietnam need to be replaced by around 10 more years.
Vietnam's coffee industry loses around US$200 million a year because it fails to meet quality standards, the Ministry of Agriculture and Rural Development said at a conference December 8 in Ho Chi Minh City.
The department said it would tighten control over the quality of export coffee to address the issue. It ordered farmers to harvest only ripened coffee berries and ensure that storage, drying, and processing standards are met.
Nestor Osorio, chairman of the International Coffee Organization, said Vietnam stands to lose its position in the international coffee market to Indonesia as there are around 250,000 hectares of trees in Vietnam which need to be replaced within the next five 10 years as the aging trees will produce less coffee.
Exporting 1 million tons of coffee annually, Vietnam meets 17 percent of global demand while Indonesia meets 14 percent with 823,000 tons, Mr. Osorio said. But Vietnamese coffee growers need a shrewd strategy to re-grow their trees without losing their position on the global market, he added.
Vietnam exports around $2 billion worth of coffee a year.