According to a Decision by Prime Minister Nguyen Tan Dung, manufacturers must recall discarded accumulators, batteries, some electric and electronic products, tires and engine oil from July 1, next year.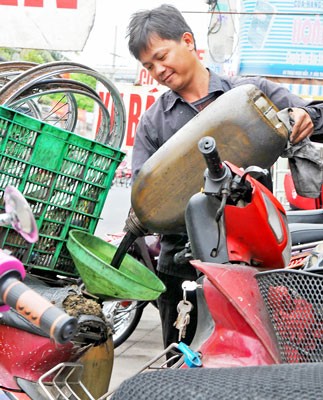 The filed photo shows a man collecting used engine oil (Photo: SGGP)
The recall time for abandoned automobiles and motorcycles will begin January 2018.
The decision specifies that companies are responsible for reclaiming abandoned products that they had manufactured and sold in Vietnam and set up collection spots to receive them.
Consumers can either transport these items to the collection spots by themselves or transfer them to collection units.