Banking has the highest profit growth in 2006 with all joint stock banks having profits exceeding targets.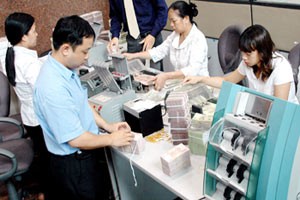 All joint stock banks having profits in 2006
The Asia Commercial Bank earned a before tax profit of VND 682.4 billion (US$ 42 million) last year, up 77.21% from 2005, and Sacombank VND 520 billion (US$ 32 million), up 70%.
Similarly, the Vietnam Export Import Bank has its profits increase by 120% to VND 340 billion (US$ 21 million). The Orient Bank doubles its profits to VND 140 billion (US$48 million).
With good business potentials, shares of listed and non-listed banks are attracting professional investors with much capital and people who used to do business in real estate trading or deposit their money in banks.