Vietnam's consumer price index (CPI) for May recorded a slight rise of 0.2 percent from the previous month and a year-on-year increase of 4.72 percent.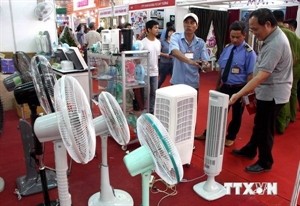 Illustrative image (Source: VNA)
According to the General Statistics Office (GSO), the upward trend was seen in all the 11 commodity groups.
In the month, the group of housing and building materials posted the highest hike with 0.43 percent. Meanwhile, the smallest increase was recorded in medicine and health services.
According to Nguyen Duc Thang, head of the GSO's Price Statistics Department, the rise was attributable to stable prices of necessities and the abundant supply of food and foodstuffs in the world market.
In May, the gold price dropped by 0.85 percent and the US dollar price decreased slightly by 0.04 percent against the previous month.