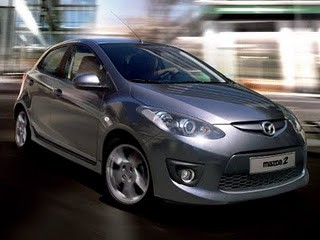 (File) An image of Mazda2
Japanese automaker Mazda held a grand opening ceremony Friday to mark the beginning of Mazda2 local assembly in Vietnam.


The facility in the central province of Quang Nam Province was created entirely to produce cars for the local market.
"The Mazda2 delivers beautiful design, sporty driving dynamics, and superb environmental performance at a level unmatched by other small cars. We are confident that the Mazda2 will be warmly accepted by Vietnamese customers despite the extremely competitive compact car segment," Seita Kanai, Mazda's director and executive vice president, said in an announcement.
"Vietnam is one of the largest markets in the ASEAN region, with a large youthful population and promising economic development in recent years. Mazda is strengthening its support of our local manufacturer and distributor in order to ensure our success in Vietnam," added Mr. Kanai, who joined the opening ceremony.
The Vina - Mazda plant is located in Chu Lai Economic Zone in Quang Nam Province.
Mazda says the US$20 million facility is designed for a production capacity of 10,000 units per year (with one shift), using 300 employees. The production facility area covers 75,000 square meters, said the Japanese automaker's statement, issued from Hiroshima, Japan.
Vina Mazda Automobile Manufacturing Co., Ltd. owns the factory.
Mazda began selling completely built-up vehicles (Mazda2, Mazda3, Mazda6, and CX-9 from Japan, BT-50 from Thailand) through the Vietnam company in March this year.

In August, the automaker announced its decision to begin local assembly of the Mazda2 in Vietnam in August.
The corporation says the move is part of its plan to accelerate business growth in emerging markets.
The manufacturer adds it expects the Mazda2 to become one of its mainstay products in the Vietnamese market and plans to produce approximately 2,000 units per year.