According to the Ministry of Finance, the decision ruling price ceiling on milk products for children under six years old will expire by the end of this year.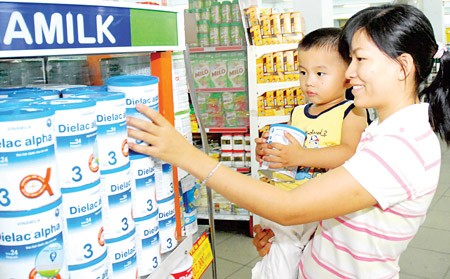 Milk price ceiling will expire this yearend (Photo: SGGP)
Authorized agencies are considering measures to manage milk prices in accordance with market mechanism, it says.
 
In fact, the price ceiling policy is necessary amid continuous fluctuation of milk prices for the last couple of years. However Vietnam cannot maintain this policy while carrying out commitments in free trade agreements that have been signed and taken effect.
 
The milk price ceiling has been implemented since May 2014. It should have expired by the end of the second quarter last year but the ministry decided to extend the deadline till December 31 this year.