After the State Audit Agency announced the audit results of the State Capital Investment Corporation (SCIC), which controls the State's stake at Jetstar Pacific Airlines, the Finance Ministry December 14 released a statement regarding the company's salary policy.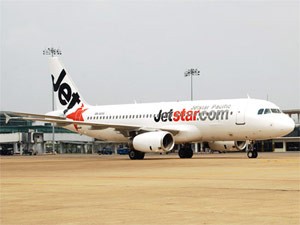 A Jetstar Pacific plane (Photo: VienamNet)
Earlier, allegations surfaced that despite suffering losses, Jetstar Pacific continued to pay high salaries to its employees. There was also controversy over claims that members of Jetstar Pacific management received two incomes – one paid by the airline and the other by the SCIC.
In response, chief of the ministry's secretariat Nguyen Duc Chi said that non-executive members of Jetstar Pacific management enjoyed a lawful allowance only and did not receive any other payment from SCIC.
In 2007, that allowance was around VND1.4 million per month per member and since 2008, it has increased to VND2.1 million, he added.
The salaries of Jetstar Pacific executives were reportedly paid according to Articles 108 and 117 of the 2005 Law on Enterprise, which stipulates that incomes of directors or the general director of a company be decided by that company's management board, the ministry said.
The Finance Minister has asked the CEO of Australia's Jetstar Airlines, which holds 30 percent of Jetstar Pacific shares, to re-examine the finances and operations of JPA and take measures to cut operating costs to improve profits at the company.
The ministry also asked JPA to re-structure its workforce, re-arrange fight routes, improve its salary distribution, and cut the number of foreign workers at the company.
JPA is a budget airline headquartered in Ho Chi Minh City. It operates domestic and international services, as well as chartered flights.