The Finance Ministry's Price Management Department has rejected petrol importers' demand to increase retail prices saying the mandatory 20-day period has not elapsed since the last hike on August 9.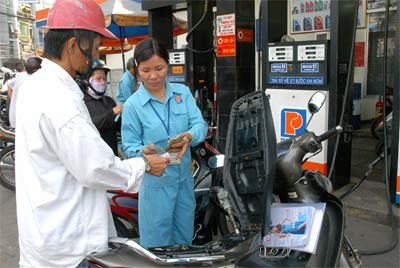 A filling station in HCMC. Oil companies are making losses as global prices have been steadily rising but the Government has rejected their demand to raise retail prices.
Most of the country's 11 fuel businesses asked the ministry for an increase of VND1,000 per liter, some on August 21 and others on August 24.
 
The department said if after 20 days from August 9 global fuel prices keep rising and importers continue to incur losses, they can propose prices hikes.
 
But it warned fuel traders to comply with the 20-day regulation and keep prices unchanged.
 
Vuong Thai Dung, deputy general director of Petrolimex, said the price of petrol imported from Singapore has soared recently to around US$80 per barrel.
 
After taxes are added, his company incurs a loss of VND700-2,000 a liter, he said.