The Ministry of Construction has set a target to reach an export turnover of US$2-2.5 billion in construction material sector by 2020 with the annual growth rate of 10-15 percent.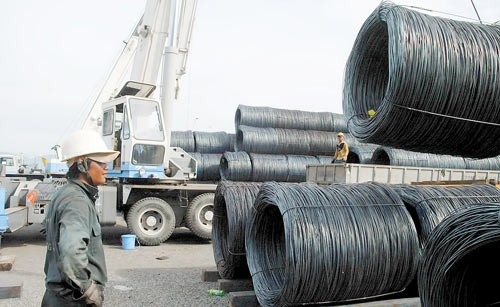 Locally made steel (Photo: SGGP)
According to a development project in the phase 2015-2020 with visions till 2030 which the ministry has submitted to the Prime Minister for approval, Vietnam will boost exports of materials that it has advantage.
Specifically, it will export 20-28 million tons of cement a year, 100-130 million square meters of tile types, 6-6.7 million square meters of paving stones, and 6-8 million of proclaim bathroom accessories.
Besides consolidating traditional markets, the country will expand exports to new markets.