Some shops in district 3 and Tan Phu of Ho Chi Minh City were discovered on October 25 being sold the M&M's chocolate candies produced by M&M Company, containing peanut butter that could cause allergic to consumers.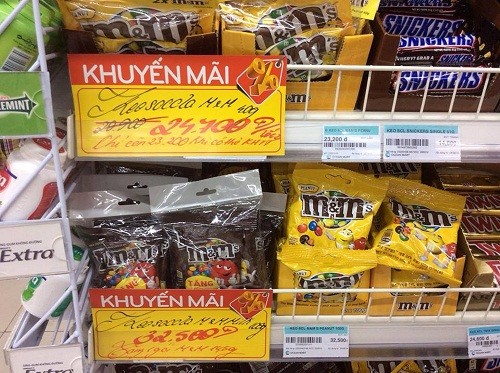 Illustrated image
Although representatives of Big C, Maximark said they stopped selling this production and C.L.G Company – distributor, in Dien Bien Phu Street of District 3 confirmed also not to import this chocolate M&M candies.
Doctor Tran Thi Hoai Huong in Ho Chi Minh City Dermatology Hospital said this production can cause serious reactions to consumers allergic with butter and peanut however; it will be harmless to normal people.
Earlier, on October 10 Food & Safety Department under the ministry of health received warning from the US's Food and Drug Administration (FDA) that Mars Chocolate North America took back lots of M&M's chocolate candies.