Multinational dairy suppliers Nestle and Mead Johnson Nutrition Vietnam have spent more on advertising and marketing in the country than allowed by the Ministry of Finance, officials announced December 22.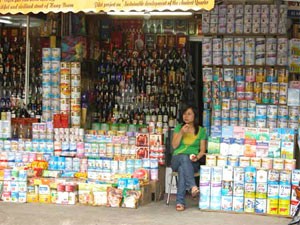 Imported dairy products aggressively marketed in Vietnam
Local investigators said Nestle spent over VND32 billion (US$1.7 million) in Vietnam on total selling expenses in 2008, with more than VND20.5 billion allocated for advertising alone.
A company is prohibited from allocating more than 10 percent of its total selling expenses on promotional activities as regulated by the finance ministry. Authorities say Nestle's expenditures exceeded this limit.
Mead Johnson Nutrition Vietnam also spent more on advertising and marketing than permitted, officials said. In 2008, promotional expenditures accounted for 53.46 percent of total costs and in the six first months of 2009, accounted for 36.22 percent.
Officials said the two companies must publicly announce the prices of all products so consumers can see how much local retailers have marked up costs. The enterprises must also curtail advertising and marketing expenses, they said.
Related article:
Dairy importers take flak for price hikes