People's Committee of Binh Duong province held a meeting to South Korea's investors in the province on August 18.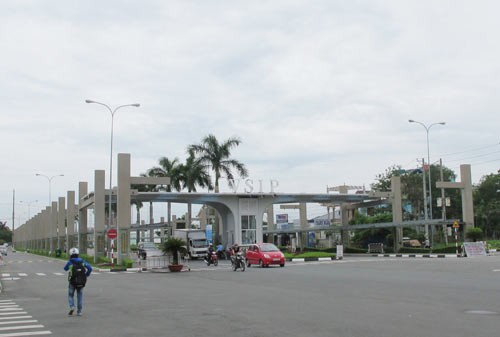 Vietnam- Singapore Industrial Park is located in Binh Duong. (Photo: SGGP)

At the conference, the provincial Department of Planning and Investment reported that the southeastern province of Binh Duong has attracted an additional foreign direct investment (FDI) projects in first seven months of this year.
 
Total of FDI capital reached US$ 1,254 billion, exceeding 25 percent as expected and increasing over 18 percent compared to the same period last year. Due to this, the southeast province of Binh Duong was marked the second biggest region of FDI project attraction in Vietnam.
 
In recent years, Binh Duong has experienced significant growth rate in its manufacturing sector. Industry parks of Binh Duong have played the important role for investing and providing lower layer solutions and technologies to attract more and more foreign investors.
 
Currently, RoK becomes the third largest investor in Binh Duong with its 515 projects at US$ 2 billion.
 
In the first seven months of 2015, RoK investors have continued to invest more 25 new projects and 14 added capital projects, accounting for nearly US$ 134, 2 billion in FDI sector.
 
Particularly, NPC Toda Company produced plastic items mainly for the domestic market at Vietnam- Singapore II Industrial Park with its investment capital of US$ 30 million; Castec Vina Company operated in auto spare parts and mechanical components with reistered capital of US$ 14, 4 million; and Vietnam Remote Solution Company manufactured remote control systems, antennas with total investment capital of US$ 10 million at My Phuoc 3 Industrial Zone.
 
At the conference, Korean Consulate General in Ho Chi Minh City Park Noh Wan stressed that Binh Duong should continue to invest in infrastructure and create the best conditions to attract foreign investors in general and Korean businessmen in particular.