Quang Nam Province authorities have decided to revoke investment licence for a US$4.15 billion Dragon Beach eco-tourism project after considering the financial problems.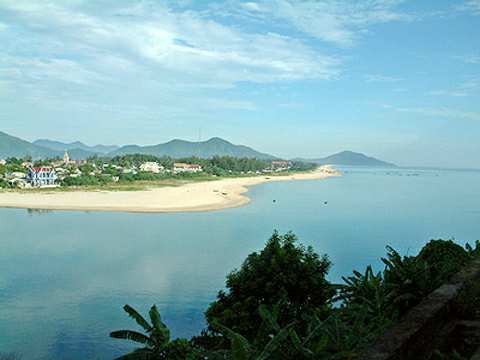 Dragon Beach in the central province of Quang Nam.
According to the provincial People's Committee, the authorities had provided favorable conditions for the two US investors, Tano Capital LLC and Global C&D Inc., to implement the project.
But as of May 15 this year, they'd failed to make the required deposit and start work on it.
Le Tri Nam, a senior official in charge of foreign investment promotion in the province, said the provincial authorities will give the opportunity to more capable investors.
The project will be transferred to a new investors via a bidding process, Nam said, noting that the provincial authorities want it to be started as soon as possible because around 100 households have been affected by site clearance.
According to the original plan, the Dragon Beach, approved in 2009, will cover a seaside area of 400 hectares with hotels, villas and apartment and office buildings.
It was considered the largest foreign invested project in the Central and Central Highlands regions.