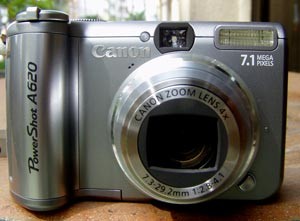 Canon cameras are widely used in Viet Nam (Photo: Tuong Thuy)
Canon Inc plans to build a new laser printer plant in Viet Nam to meet booming demand in the country, Nikkei English News reported without citing anyone.
The Japan-based company will invest 5 billion yen (US$48.6 million) to build the factory next to its existing plant in northern Viet Nam. The new facility will make black- and-white laser printers, with production capacity expected to reach 8.4 million units, the news service said.
The company entered the country six years ago. Canon Viet Nam is now operating a factory in Ha Noi and two others in Bac Ninh Province next to the capital.
Its main products include cameras, laser printers, ink-jet printers and photocopiers. It is currently a leading exporter in terms of revenue in the country. Canon Viet Nam employs more than 13,000 local workers.