The General Department of Vietnam Customs has reported that Vietnam's export import turnover totaled nearly US$230 billion as of September 15, up 12.9 percent over the same period last year.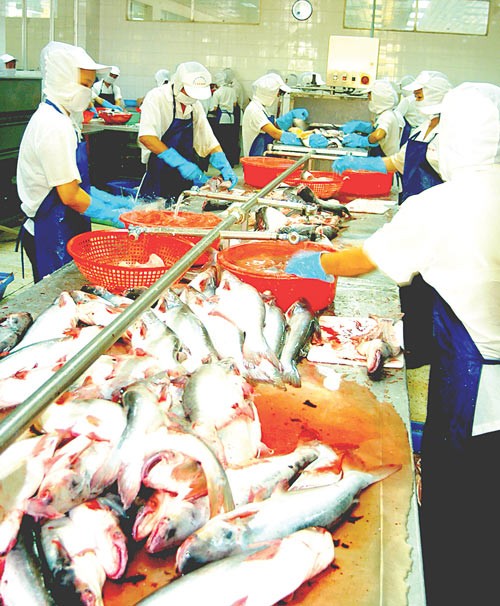 Workers process tra fish for export in the Mekong Delta (Photo: SGGP)
Trade deficit topped US$4 billion with export turnover neared US$113 billion, a year on year increase of 9.8 percent, and imports hit US$117 billion, up 16.1 percent.
Foreign direct investment (FDI) sector posted the total export import turnover of US$76.89 billion, rising 21.7 percent from a year ago and accounting for nearly 68 percent of the country's export value.
Their import value approximated US$69.1 billion, up 21.8 percent and accounted for 59 percent of the country's import value.