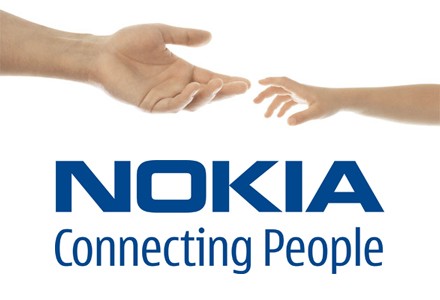 Nokia logo
Nokia, the world's leading handphone maker, said Wednesday it would build a new plant in Vietnam with an initial investment of about EUR 200 million and further sizeable investments thereafter, set to open next year.
The world's largest phone maker by volume announced the plans via a statement from Finland, where it is headquartered.
Nokia said it views the new manufacturing site as "a major step towards achieving" its goal of connecting "the next billion people to the Internet."
The site, near the Vietnamese capital Hanoi, would further expand Nokia's manufacturing network, which currently consists of ten major facilities in nine countries, the giant said.
"The new manufacturing site is being established to meet the growth in demand for these phones, as well as help Nokia to deliver a contemporary mobile experience to the next billion consumers all over the world," Nokia said in the statement.
Nokia said it sees the opportunity is huge since almost 90% of the world's population lives within range of a mobile signal, yet there are 3.2 billion people who do not own a mobile device. And of the estimated 3.7 billion people who do own a mobile device, fewer than half use it to access the Internet.
"Only about 30 percent of the world's population is currently online, and we believe we can play a major role in connecting the next billion not just to their first phone but to their first internet and application experience," Esko Aho, Executive Vice President of Nokia, said in the statement.
Juha Putkiranta, Senior Vice President of Nokia, said in the announcement, "I am extremely excited about this opportunity and about the support and commitment that Vietnam has offered to Nokia. This new manufacturing site will play a key role in our effort to connect the next billion to the web."
Nokia first started selling products in Vietnam in 1996.
Nokia currently operates 10 major manufacturing sites in Brazil, Mexico, Finland, Hungary, Romania, the UK, China, India and South Korea.