An office and apartment complex located on the bank of Han River in the central city of Da Nang began operation on Tuesday.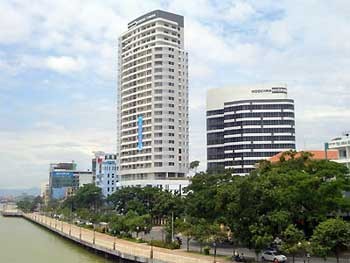 Indochina Riverside Towers
The Indochina Riverside Towers, designed by famed architect Ben Wood and Gravity Partnerships Co., has a floor space over 32,000 square meters.
Funded by Indochina Land Holdings at a cost of US$27 million, the project include restaurants, bars, swimming pools, and spas.
Indochina Land Holdings is a subsidiary of Indochina Capital Corporation, a Hong Kong-based financial services and real estate development firm. The corporation plans to invest in other residential, office and hotel properties in Viet Nam.