The price of A92 gasoline decreased by VND500/liter to VND15,990 as of 10 pm on June 8, according to the Ministry of Finance, which also cut kerosene prices.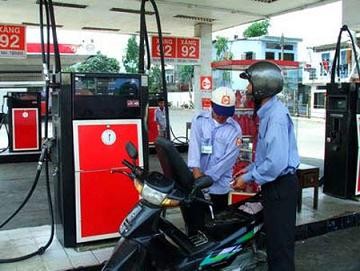 Undated file photo shows a petrol station in Vietnam
The adjustment means that the price for a liter of A92 drops from VND16,490, while A95 gasoline costs VND16,490.
A92 is the most used gasoline product in Vietnam.
The prices of other oil products, including diesel, are VND14,400 per liter instead of VND14,600, while kerosene will cost VND14,700 per liter and mazut VND12,500.
The ministry also told fuel traders to stop using the Petrol and Oil Prices Stabilization Fund as of June 9.
The ministry had previously instructed fuel traders to decrease gas prices by VND500 and to lower their usage of the Petrol and Oil Prices Stabilization Fund from VND500 to VND200 a liter of fuel as of May 27.