The prices of RON 92 petrol and E5 bio-fuel were reduced by VND 768 per litre as of 3 pm on August 19, the 14th adjustment so far this year.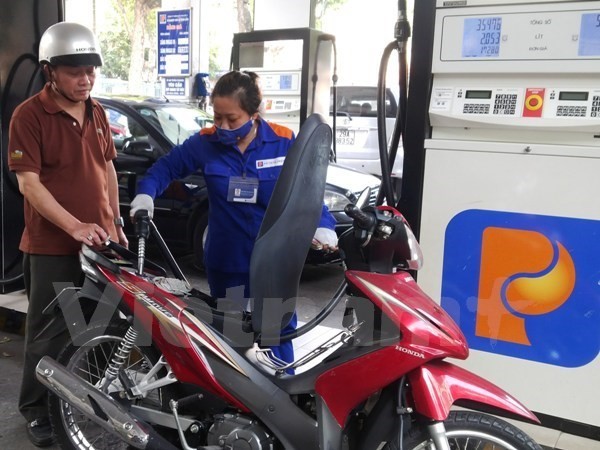 Illustrative image. Source: VNA
The petrol and oil price control joint team of the Ministry of Industry and Trade and the Ministry of Finance said with the reduction, the price of RON 92 petrol will not be higher than VND 18,536 (US$0.84) and that of E5 bio-petrol not more than VND 18,041 (US$0.80).
The price of diesel oil also dropped by VND 441, while that of kerosene decreased by VND 703, and mazut, VND 736.
This reduction made current petrol prices only VND 650 higher than the level at the beginning of this year while diesel prices reduced by VND 3,560.