The Philippines and Indonesia are currently Viet Nam's two biggest markets for rice, each of which has imported a million tons annually.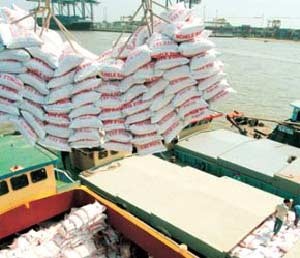 Traders load their ships with rice

Rice exports to the Philippines have earned US$464.2 million and US$348.5 million from Indonesia.

To date this year, Viet Nam has raised its total rice exports to 4.4 million tons worth US$1.45 billion.

According to the Ministry of Trade, rice prices have been on an uptrend, especially 5-percent-broken rice, which has climbed up to VND5,400 a kilo, an increase of 26 percent from the beginning of the year.

Economic experts predict rice prices will continuously surge in the near term. 


Related articles:
Viet Nam Meets Year's Rice Export Target Early
High Prices Benefit Viet Nam's Rice Growers