Phones and phone parts took the lead in export turnover in the first six months of 2016 with US$17 billion, a year on year increase of 16 percent, reported the General Customs Department.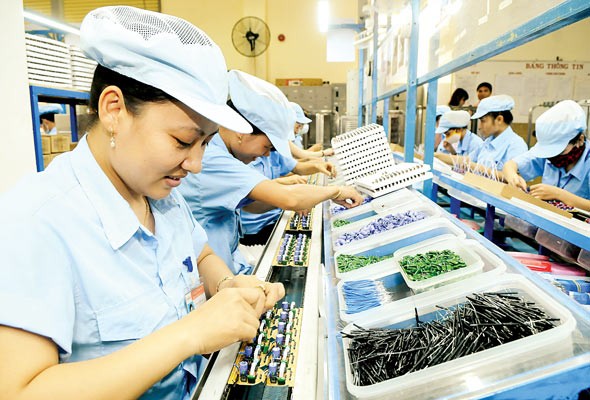 An electronic component plant in HCMC (Photo: SGGP)
The number accounts for nearly 21 percent of the country's total export turnover of US$82.13 billion, up 5.7 percent over a year back. It was followed by garment and textile with US$10.85 billion, up 6.4 percent over the same period last year.
At the next positions were computers, electronic items and components, footwear, and wooden products.
In the first six months of 2016, 17 groups of export goods yielded the turnover of from US$1 billion and higher.
Of these, some groups saw a year on year reduction of export value including crude oil, down 46.8 percent to US$1.12 billion. Cameras and components dropped 23.5 percent to US$1.15 billion and rice fell 6.9 percent to US$1.19 billion.