Relevant agencies must get well prepared for receiving the remainder of the World Bank's International Development Association (IDA-17) fund allocated for Vietnam in the 2014-2017 period, according to Prime Minister Nguyen Xuan Phuc.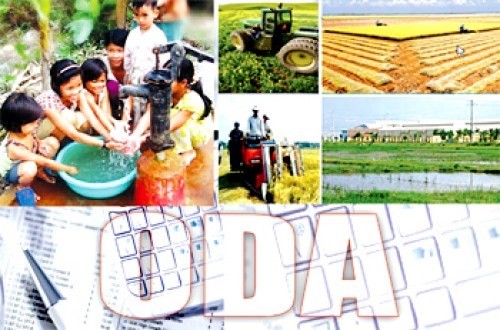 Illustrative photo (Source: internet)
The Prime Minister also urged all bodies to devise measures to ensure the effective use of official development assistance (ODA) and other preferential loans.
The two IDA-funded projects on strengthening the management of land and building a land database, and improving teachers' effectiveness will remain unchanged in terms of scale, according to hime conclusion.
The Government leader assigned the Ministry of Planning and Investment to be in charge and work with the Ministries of Natural Resources and Environment, and Education and Training, to submit the projects for approval.
Relevant agencies are to complete necessary documents before May 20 to receive WB-funded projects in the fiscal year of 2016 in line with the Government's Decree No.38/ND-CP dated April 23, 2013 on management and use of ODA and preferential loans.
The PM gave the green light to the State Bank of Vietnam to technically negotiate with the World Bank on IDA projects in the 2016 fiscal year.
He requested the Ministry of Planning and Investment to review the list of projects to be disbursed in the next fiscal year to ensure effective use of the loans.
The Ministry of Finance will cooperate with the Ministry of Planning and Investment in making reports to the Government on the safe limits of ODA and preferential loans, which does not affect the public debt ceiling.