Prime Minister Nguyen Xuan Phuc has required the Hanoi People's Committee to instruct authorized agencies to strictly handle teams and individuals involved in wrongdoings in inspecting Vietfoods sausage.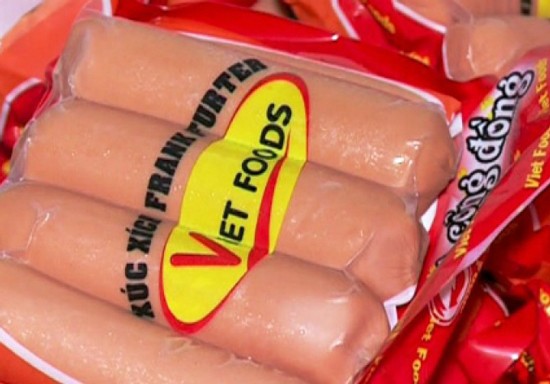 Vietfoods sausage (Photo: SGGP)
The wrongdoings occurred at market management team no. 14 under Hanoi Market Management Department.
On May 19, the PM received a letter for help from Vietfoods Company who reported that the team's officials abused their power, unmethodically inspecting and sequestering the company's sausage products.
Moreover, they informed media that Vietfoods sausage contained banned and cancer causing substances without legal foundations, damaging the company and the brand name.
 
Afterwards the Prime Minister tasked the Ministry of Industry and Trade, the Ministry of Health and the Hanoi People's Committee to urgently inspect and handle the case as per the proposal by Vietfoods.
After considering reports from the two ministries, he asked the Hanoi People's Committee to strictly handle erogenous teams and individuals in accordance with the law.
Besides, he ordered the Ministry of Industry and Trade to raise awareness of legal and professional knowledge for market management cadres and officials to prevent violations while they are on duty.