Prime Minister Nguyen Tan Dung has issued an instruction prompting relevant agencies to implement measures to boost production and consumption of ethanol gasoline blends E5 and E10 including price reduction.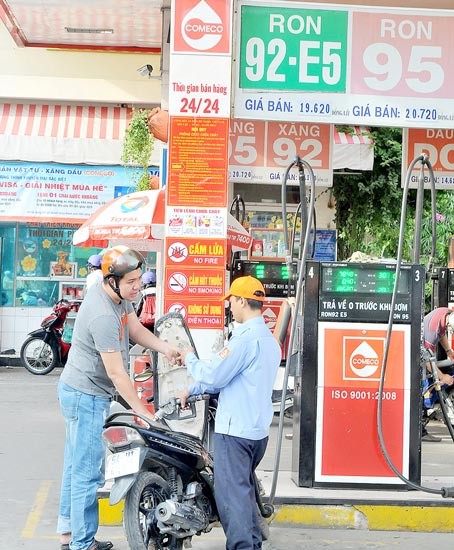 A gasoline E5 filling station in HCMC (Photo: SGGP)
According to the instruction, the Government has mapped out a route on production and use of the blends since 2012 to contribute in environmental protection, national energy security and farmers' life improvement.
However, it has not been on track as consumers have still been afraid of using the new fuel partly because of lacking information from authorized agencies and information on scientific bases.
Petrol wholesale businesses and local authorities have not drastically taken actions to boost the blend consumption resulting in the low number of E5 filling stations.
Therefore, the PM instructed related agencies to urgently build and carry out a national program to encourage the consumption of bio fuels comprising gasoline E5 and E10.
The program should clarify benefits of the bio fuel consumption and assert its quality to set consumers' mind at rest.
Government agencies and state-own businesses must use ethanol gasoline for their road vehicles if provinces and cities where they are located can supply enough.
The PM ordered the Ministry of Finance to study and issue a preferential mechanism in taxes to bio fuels and reduce E5 and E10 gasoline prices to encourage these blends' production and consumption.