Because of 7.5 percent increase in electricity prices from March 16  Vietnam Electricity (EVN)'s profit is expected to hike VND1.5 trillion (US$70.19 million), accounting for about 1 percent of equity, however it is too low in comparison with the annual  average level of 3 percent, said the group's deputy director general Dinh Quang Tri on Thursday.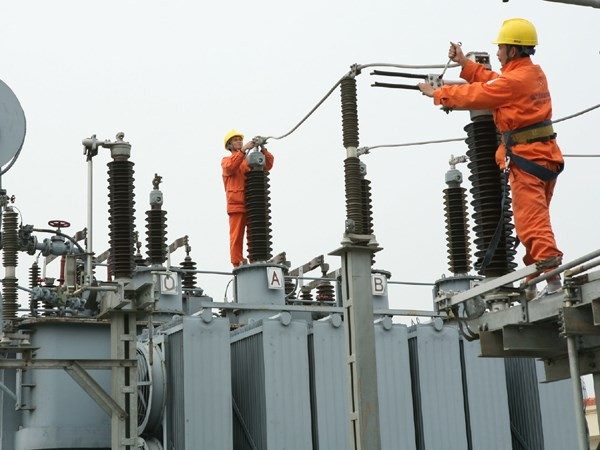 Electricity price will increase 7.5 percent from March 16 (Photo: VNA)
The revenue of the country's largest power company is expected to increase VND13 trillion (US$608.33 million), he said at a meeting to explain the electricity price increase.
According to Mr. Tri, current power prices do not encourage foreign investors. Local investors temporarily accept the above profit level however they can only work on small projects.
An EVN report showed that petrol price drop reduces electricity production costs by VND1,657 billion. However, other factors such as coal and gas price increase, and water resource tax hike have rocketed up the costs by VND10,491.
He said that if sufficiently calculating all costs, electricity prices should edge up 12 percent. However EVN just proposed 9.5 percent basing on socioeconomic conditions, Vietnam News Agency cited Tri's statement.
However the group's proposal was still not approved by the Government, if the electricity price is lifted 9.5 percent, the return on equity ratio will reach 3 percent, Thanh Nien Newspaper quoted Mr. Tri.